Start the application by clicking on the link https://akoscheminformatics.de/iss/start.html.
Publication: Efficient Internet Searches for Chemists
This is a web application, where all commands are executed on the server. If you have a slow Internet connection, you might experience delays! Wait maybe a few seconds until your screen adjust itself to the best size.
iScienceSearch is a federated search service that retrieves chemical compound information from a wide variety of databases (sources) on the Internet. It is a two step process. If the users starts with a structure, identifier (synonym, CAS #, AKos number, SMILES, etc.) iScienseSearch tries to find in two sources alternative synonyms, and identifiers. When the user clicks on "SEARCH", we start in the background parallel sometimes several hundred searches. In spite of this you get answers quickly, and you don't have to wait until all the results are presented.
The result is that you get correct answers in sources that can only be seached by CAS # , and the user started with a name, ot you get correct answers if you started with "Tamiflu" and the hit only contains the name "Oseltamivir". We call this the "extended search".
Search by name, CAS number, AKos number, InChI, or any identifier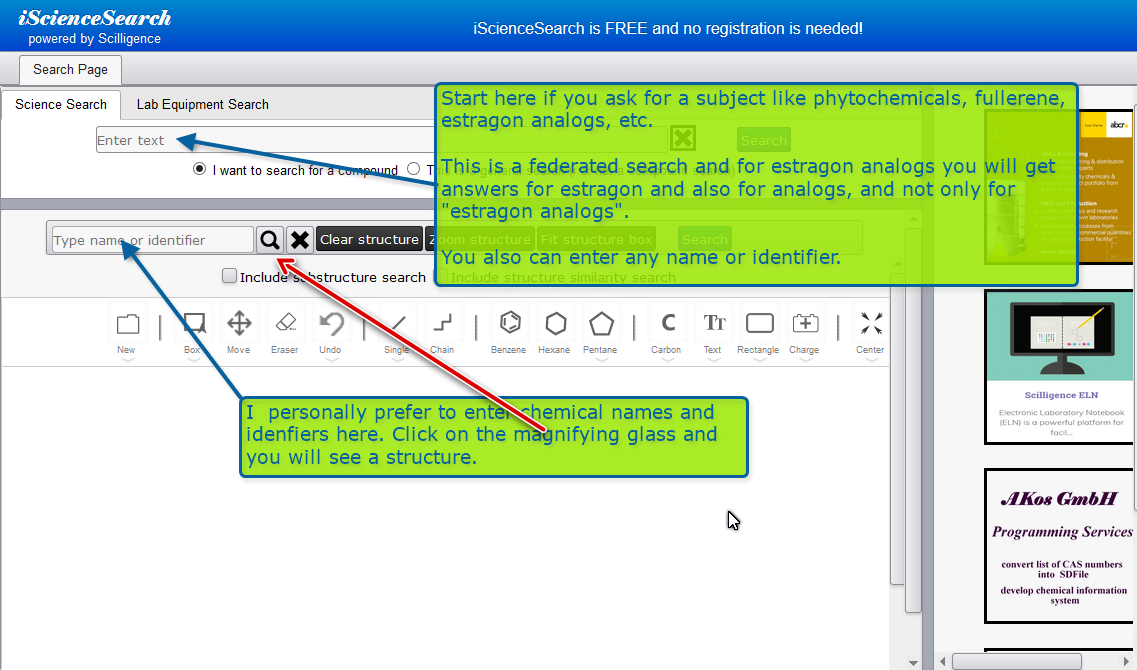 Search by Structure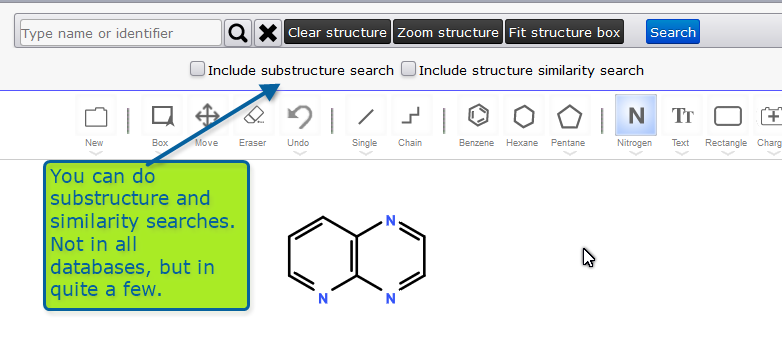 Result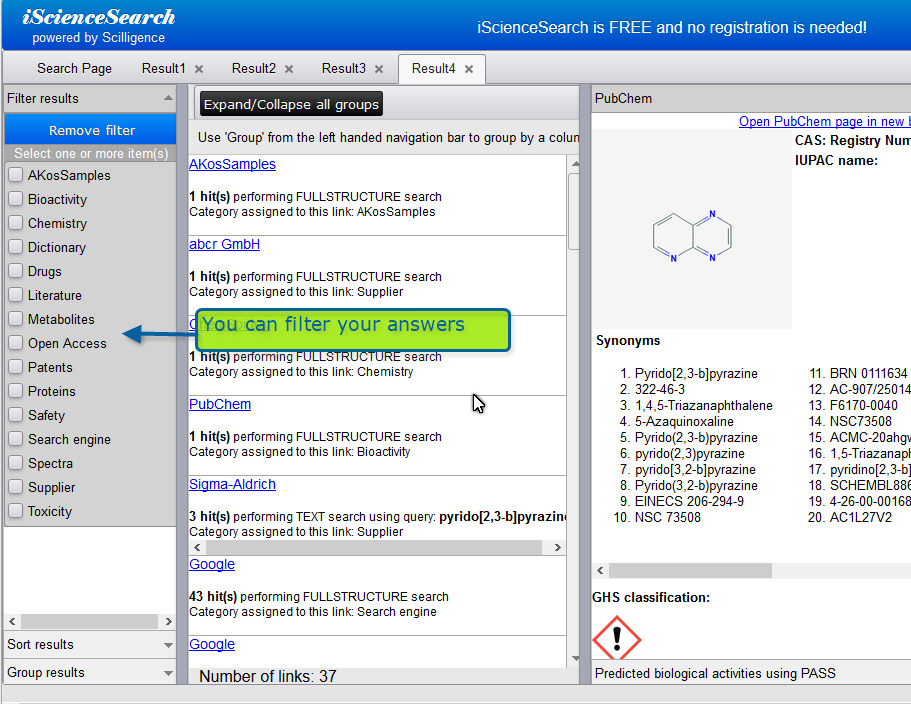 Narrow your results by choosing keywords

Sort the columns in the result grid

Group results